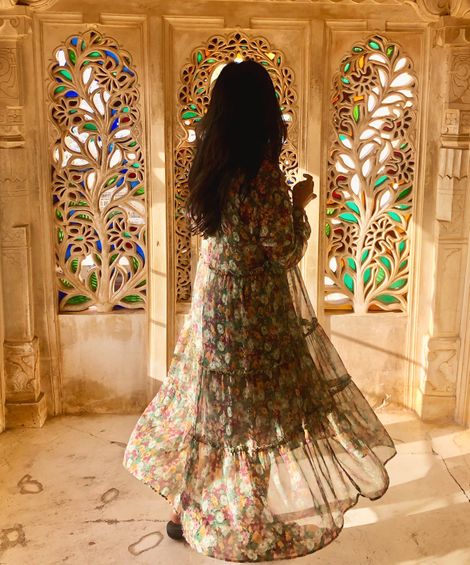 This month of May will be challenging, high vibrating, transforming, disappointing, sobering, liberating and joyful. The merry month of May. We can be curious!
We expect:
- from May 9 to May 18, 2021> 10 portal days in a row
- on May 28th and 31st two additional portal days
- New moon on May 11th (more information will follow)
- Ascension on May 13th
- Whitsun on 23-24 May
- Full moon on May 26th
I will again support the 10 portal days * energetically. During the 10 portal days in March, the aim was to open up and align one's awareness for new things in advance. Now in May it is about creating and 'activating the hands', i.e. bringing this awareness into action. Ideally in May (= 5 = abundance, prosperity, money, success), when everything now appears, not only begins to sprout and bloom, but much is already in full bloom.
During this special time in May, I will therefore also focus on the topic of creation and success, in the sense of 'it happened', value & worth & self-worth, prosperity in the sense of 'well being' and money and the blocking beliefs linked to these topics and enter into negative associations.
What is covered on the 10 portal days?
- Transformation of externally determined beliefs and emotional patterns regarding abundance and creativity.
- Release of inherent energetic blockages that prevent us from conscious creation, so that abundance, new ideas and lightness of being can be allowed, and here
> material: releasing the blockages programmed / stored in the cells, organs, neural structures
> emotional: releasing blocking emotional experiences, emotional patterns from the past
> mental: dissolving blocking thought structures and beliefs
- Clarification of our own and externally determined saboteur who keeps preventing us from enjoying joy, doing and creativity, simply leaving our comfort zone and doing something good for ourselves and others.
- Liberation from karma strands, so that one becomes more free to shape one's life.
- Reprogramming the receptors of the cells of fear, aggression, guilt and lack, into receptors for joy, lightness, abundance and happiness.
- Treatment for more lightness, balance, inspiration, joy and motivation.
- Increase in energy vibrations on all levels
.............................
What and when?
> Every evening energy treatment (10 in total) from Sunday, 9.5. until Tuesday, May 18 at 10:10 p.m.,
Duration: 1 hour
> Personal messages / exchanges on WhatsApp & Telegram 
> Including 2 energy treatments on the topics of abundance - success - flow of life - money on May 15. & 16.5. (Saving 35 EUR)
> Including new moon treatment on May 11th (Saving 15 EUR)
> 2 zooms for personal exchange:
1. Joint zoom appointment on Mon, May 10th at 9 p.m. on the topic, How do I create / manifest? How do I increase my energy?
2. Joint zoom date on Sun, May 16. at 9 p.m. on the topic of creation, abundance of life, success, money
>> Individual portal days can also be booked: Compensation for 1 portal day (evening energy treatment at 10:10 p.m.): 15 EUR
> Registration by 9.5. possible at 9 p.m.!
>> By email or via WhatsApp / Telegram: 0160 3777 179 <<
-
Energy balance for the 10 days in total:
95 EUR (partner rate 80 EUR each)
If you are currently financially limited: Choose your own compensation between 50 and 80 EUR.
Energy compensation single booking:
15 EUR compensation for 1 portal day / 1 remote treatment at 10:10 p.m .: Please let me know your preferred date. (Same day until 9 p.m.)
-
Bonus
You are also welcome to forward this message to friends, partners and acquaintances.
If the recommendation is successful, each 20 EUR discount.
---
Where does the energy treatment take place?
It is a remote treatment: you can take part in it, no matter where you are.
The only requirement is that you take 1 hour to do this. You can also fall asleep or receive the energies while sleeping.
-
How?
You can receive the treatment lying down or sitting comfortably, with no effort at all. Simply get ready about 5 minutes before the reception time or time to fall asleep, be prepared to receive a treatment now (or later, if you go to bed earlier) and then just enjoy! The healing energies reach you without your own intervention. Further information on remote treatment after registration or here: https://www.heilerpraxis.net/behandlungen/fernverarbeitung/
.................................................. .
I am looking forward to seeing you there!
.................................................. .
Best regards
Petrarca
* Portal days are always days on which it is particularly easy to manifest. Manifestation is an act of creation; we humans are creators, mostly just not aware of it. This time of transformation opens us up again for this creative power lying within us. During the portal days we experience an opening into our innermost being and to the true impulses within us: the impulses of unity, truthfulness and love, which are not about striving for and wanting to manifest the most expensive, fastest, sparkling or most luminous ... that would be out of willing and that means out of want, but out of the unity of the fullness already given to us, to know that everything is in us, and we only need to open ourselves to it. When we create from love and abundance, we always create for our highest good and from our highest good and not out of the duality of 'better and worse'. Because we can become aware of this: if we create from it, the opposite always works, the opposing force of what we want to be or have. And this is always also manifested and thus keeps us trapped in duality. This traditional social thought and economic system is based on this, in the dependency of eternal being and having, better and worse, competition, evaluation, value and worthlessness, etc.
---
For legal reasons, I would like to point out the following: I am not a doctor or alternative practitioner, I do not make any diagnoses and I do not make any healing promises. The treatments are not a substitute for a visit to a doctor or medication. The healing methods used are methods of spiritual healing and work by stimulating the self-healing powers.